Since 1976, DALIKO has been a reliable and dynamic leader, pioneering the production of comprehensive and high-quality products.
In recent years, DALIKO has expanded its range of products and services to meet the evolving needs of customers. Alongside its core offerings, DALIKO offers a comprehensive selection of high-quality building materials, construction equipment, and innovative solutions. With a customer-centric approach, DALIKO strives to provide personalized solutions tailored to each project's requirements. Whether it's residential, commercial, or public works, DALIKO delivers reliable and efficient products that meet the highest standards of quality and durability.
Moreover, DALIKO has established strategic partnerships with leading international manufacturers and suppliers, ensuring access to the latest technologies and materials in the industry. This enables DALIKO to offer cutting-edge products that enhance efficiency, sustainability, and architectural aesthetics.
DALIKO remains committed to its core values of ethics, professionalism, and customer satisfaction. By continuously investing in research and development, as well as employee training, DALIKO stays at the forefront of innovation, ensuring its customers receive top-notch products and services.
DALIKO is also engaged in the importation of various products to complement its offerings. It imports top-quality fireplaces, stoves, and pellets from leading European industries, ensuring customers have access to reliable and efficient heating solutions.
In addition, DALIKO imports chimneys, insulation materials, stamped cementitious toppings, as well as interior and exterior cladding materials. These imported materials not only enhance the aesthetic appeal of buildings but also provide excellent insulation and durability.
To meet the demand for outdoor cooking and entertaining, DALIKO imports aesthetically pleasing grills that are both functional and stylish. Furthermore, it offers high-quality ovens that cater to the needs of professional chefs and cooking enthusiasts alike.
By sourcing these imported products from reputable suppliers, DALIKO ensures that its customers have access to a diverse range of top-notch options to enhance their homes, construction projects, and overall lifestyle.
With a solid reputation built over decades of experience, DALIKO continues to be a trusted partner for construction professionals, homeowners, and project managers, providing them with the tools and expertise to bring their visions to life.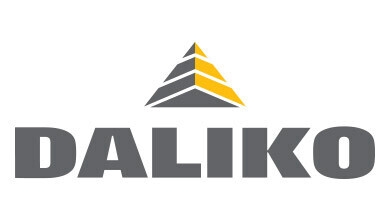 Address & Contacts
Street Address
3 Lefkosia Avenue, Dhali Industrial Estate , Dali , Nicosia 2540 , Cyprus
Contact
Working Hours
now
Normal Opening Hours
Mon:

08:00-18:00

Tue:

08:00-18:00

Wed:

08:00-16:00

Thu:

08:00-18:00

Fri:

08:00-18:00

Sat:

08:00-13:00

Sun:

Closed
Address & Contacts
Street Address
5 Spyrou Kyprianou Avenue, Mesa Gitonia , Limassol 4001 , Cyprus
Contact
Working Hours
now
Normal Opening Hours
Mon:

09:00-13:00

14:00-18:00

Tue:

09:00-13:00

14:00-18:00

Wed:

09:00-13:00

Thu:

09:00-13:00

14:00-18:00

Fri:

09:00-13:00

14:00-18:00

Sat:

09:00-13:00

Sun:

Closed