A.Epiphaniou Industries Ltd is a family owned company that was founded in Famagusta in 1972 by Andreas Epiphaniou.
Initially, the company started as a Welding Consumables factory under license from Oerlikon (Switzerland) specializing in the production of Welding Electrodes, semi automatic MIG/MAG welding wires and gas welding rods. Today, our welding consumables are traded under the INTERWELD brand with a technical co-operation with Soudometal Belgium (Bohler Group),that is known and trusted locally and abroad.
To date, we have exported our manufactured goods to over 15 countries including UK, EIRE, Greece, Egypt, Lebanon and Jordan. Our customers both local and abroad have come to trust us for their welding consumable requirements for our quality, punctual delivery, flexibility and complete customer satisfaction. For a list of our Quality Assurance and Approvals please click here (link to Quality Assurance and Approvals page)

It was therefore inevitable that A.Epiphaniou Industries was soon to become the first complete solution provider for the Welding Industry in Cyprus offering not only a complete welding consumable range but also a full range of welding, plasma, bandsaw machines and electric tools. Our selection of manufacturers reflect our drive for quality and service that is why we are the proud representatives of brands such as Fronius (Austria), Fein (Germany), Hypertherm (USA), Soyer (Germany) and Bomar (Czech Republic).

Since 1972, our company has been steadily expanding its range of products offered. Through the years we have successfully entered the construction material market providing products such as manhole covers and frames, wire products, renovation materials and industrial paints making us one of the largest companies on the island in our product categories.
We have also been one of the first companies in Cyprus to distribute Personal Protective Equipment and remain a leader in the field. Our PPE products are sourced from internationally recognised suppliers FROM France, England, Italy etc
Sperian (France) and JSP (UK).
Company Information
Year of Establishment
1972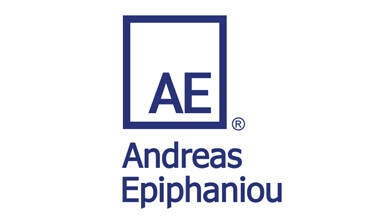 Address & Contacts
Street Address
Iapetou Street 42 , Limassol - , Cyprus
Contact
Working Hours
now
Normal Opening Hours
Mon:

09:00-13:00

15:00-18:00

Tue:

09:00-13:00

15:00-18:00

Wed:

09:00-13:00

15:00-18:00

Thu:

09:00-13:00

15:00-18:00

Fri:

09:00-13:00

15:00-18:00

Sat:

Closed

Sun:

Closed